Perfect Mommy Syndrome: Are Celebrity Moms Too Perfect?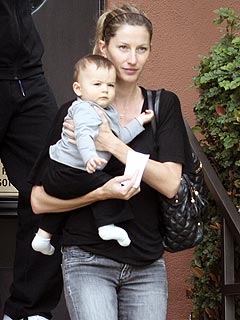 Fame
Supermodel Gisele: "Mandatory Breastfeeding Should Be Worldwide Law" and "Natural childbirth didn't hurt in the slightest". (Source: Us Magazine)
Mayim Bialik: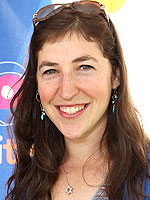 Mayim Bialik: Her son Fred was born at home, and Miles (age 3) was able to watch the whole thing from his high chair while eating homemade granola. Mayim makes her own shampoo, cleaning products and granola, potty-trained her kids by age 18 months, doesn't vaccinate and plans to homeschool her kids. (Source: People Magazine)
A perfect mommy. Who wouldn't want to have that moniker? Perfect marriage, perfect kids, perfect house, perfect body, perfect career. Ok, but if you were really like this, you'd also have no friends, since everyone would hate you.
It's also a complete impossibility. Still, there are plenty of mommies running around town pretending they're perfect. And many of them, I suppose, send their kids to private school (although one of the suspects I have in mind has actually sent her child to many a school, public and private, because none of them were perfect enough for her and her perfect child… but I digress).
There are a few renditions of the Perfect Private School Mommy. The first version, The Beauty Queen, is very well put together. She's the one in the fur vest and teetering heels and huge diamonds at three in the afternoon. You always wonder where she came from, where she's going, and how much time and effort it took to look like that. You wonder this while standing in grubby Converse hightops and a sweatshirt that hasn't been washed in two weeks. The Queen is nice, in an "I'm above it all" sort of way. She is apart, and you sense she wants it that way, as if she's meant to be gazed upon and discussed, but not conversed with.
Another version is the ultra efficient school organizer mommy, code name General MacArthur. She's on every committee. She knows everything going on at the school; just ask her! But if you do, expect a slightly patronizing, knowing lilt, because knowledge to this one is power, and she's not afraid to wield it. Because she's always on campus, you'd think her kid would be exemplary, but he's not (no matter, since no one wants to be honest with her and lose her much needed services). This woman was on student council from birth, had a super corporate job, and has applied all her frustrated ambitions to the running of the school.
Still another version: the Safety Monitor. This perfect mommy worries. She worries a lot. She worries on everyone else's behalf. She worries about the kids' online access at school. She worries they will be snatched on a field trip (honestly, I want to say to people with this fear, no one wants your children except for you). She worries about injuries on the schoolyard and the one mile run the kids have to do for fitness testing (heat prostration?). This is also the mommy who probably writes those bizarre online child abuse "chance encounter" posts regarding other people's children: "To the mother of the twins in the park with the old woman giving them food with high fructose corn syrup: please contact me to learn more."
Are they all annoying? Of course. Should you take them seriously? Please don't. Remember that entering a school yard as an adult can be a loaded experience, reducing many parents to the wimpy, scared, bullied, teased dorks they used to be. While some of us deal with this by being low key and trying to make it about our kids (the ones actually currently enrolled in school), others compensate in extreme ways. While I haven't encountered much of this irritating behavior at Mirman, I've heard enough complaints from both private and public school parents to know it's common. And take comfort in this: if you can look around and recognize these personalities at your school, it probably means you aren't one of them.
Jenny Heitz has worked as a staff writer for Coast Weekly in Carmel, freelanced in the South Bay, and then switched to advertising copywriting. Her daughter started 4th grade at Mirman School this year. She previously attended 3rd St. Elementary School. Jenny has been published recently in the Daily News. She now writes about gift ideas and products on her blog, Find A Toad.